Spookeez is the first track of Week 2 and the fifth track of Friday Night Funkin' overall. It was composed by Kawai Sprite and released on the 1st of November, 2020. It appears on Friday Night Funkin' OST, Vol. 1 and Friday Night Funkin' - The Official Soundtrack Vol. 1.
The antagonists for this level are Skid and Pump.
Trivia
Spookeez was once notorious for how challenging it was for most players due to its intense difficulty spike from Week 1, even on Normal difficulty. In version 0.2.5, the song's Normal difficulty was toned down and made easier.
Parts of the song seem to reference "Scary Swings", the second track from "Spooky Month - The Stars", specifically around 0:19 and 0:44.[1][2]
A voice can be heard around 1:12 saying "Trick or treat, smell my feet."
According to PhantomArcade on Twitter, Spookeez is performed by Pump while South is performed by Skid.[3]
Song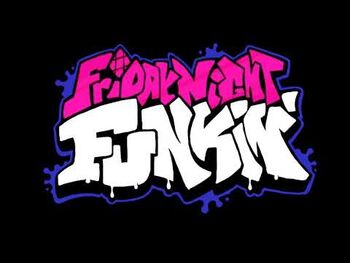 References